Short Field Performance.
Dassault is highly regarded for extremely high standards of engineering, structure quality, and technological advancements. The Falcon 900 aircraft has the ability to use much shorter runways for takeoff and landing, making it the ideal for getting into airports closer to your destination. Falcon's trademark tri-jet design allows more direct, over-water routing. It's an advantage that saves time and fuel, while also enhancing safety for greater peace of mind.
Luxurious Comfort.
Up to 14 passengers will enjoy luxurious leather chairs and divans, which all convert into comfortable beds. There is also a forward full galley and separate enclosed lavatories for passengers and crew. Bathed in natural light from 24 large windows, the interior is executed in sophisticated neutral tones.
Performance
Seats Full Range:
3,500 NM / 4,032 SM
Ferry Range:
3,970 NM / 4,573 SM
Normal Cruise Speed:
445 Kts / 512 MPH
Take Off Distance:
5,655 Feet
Landing Distance:
2,774 Feet
Service Ceiling:
51,000 Feet
Fuel Usage Per Hour:
323 Gallons
Cabin Volume:
1,568 Cu Ft
Cabin Height: 6' 2"
Cabin Width: 7' 8"
Cabin Length: 33' 2"
Baggage Capacity:
127 Cu Ft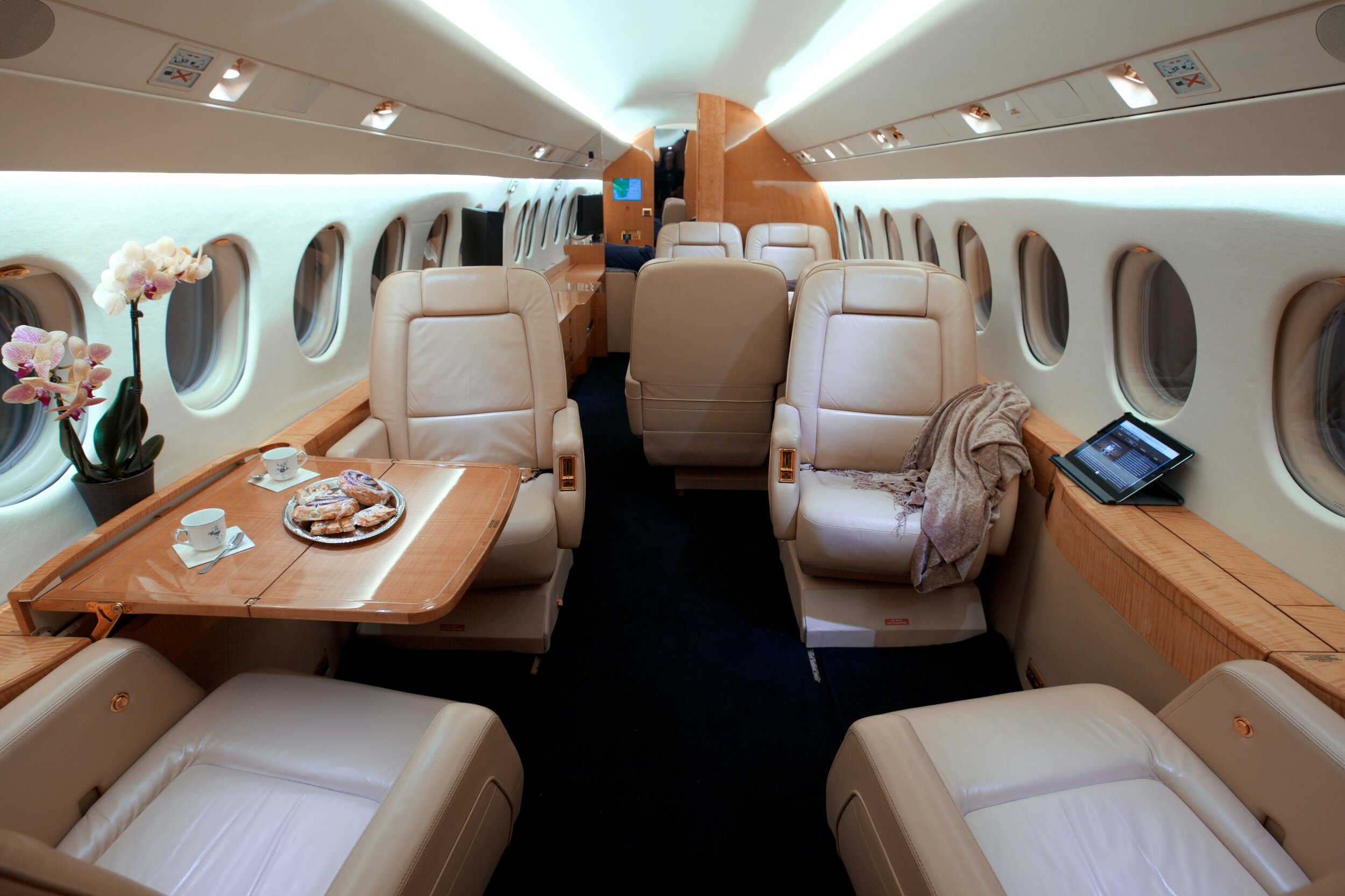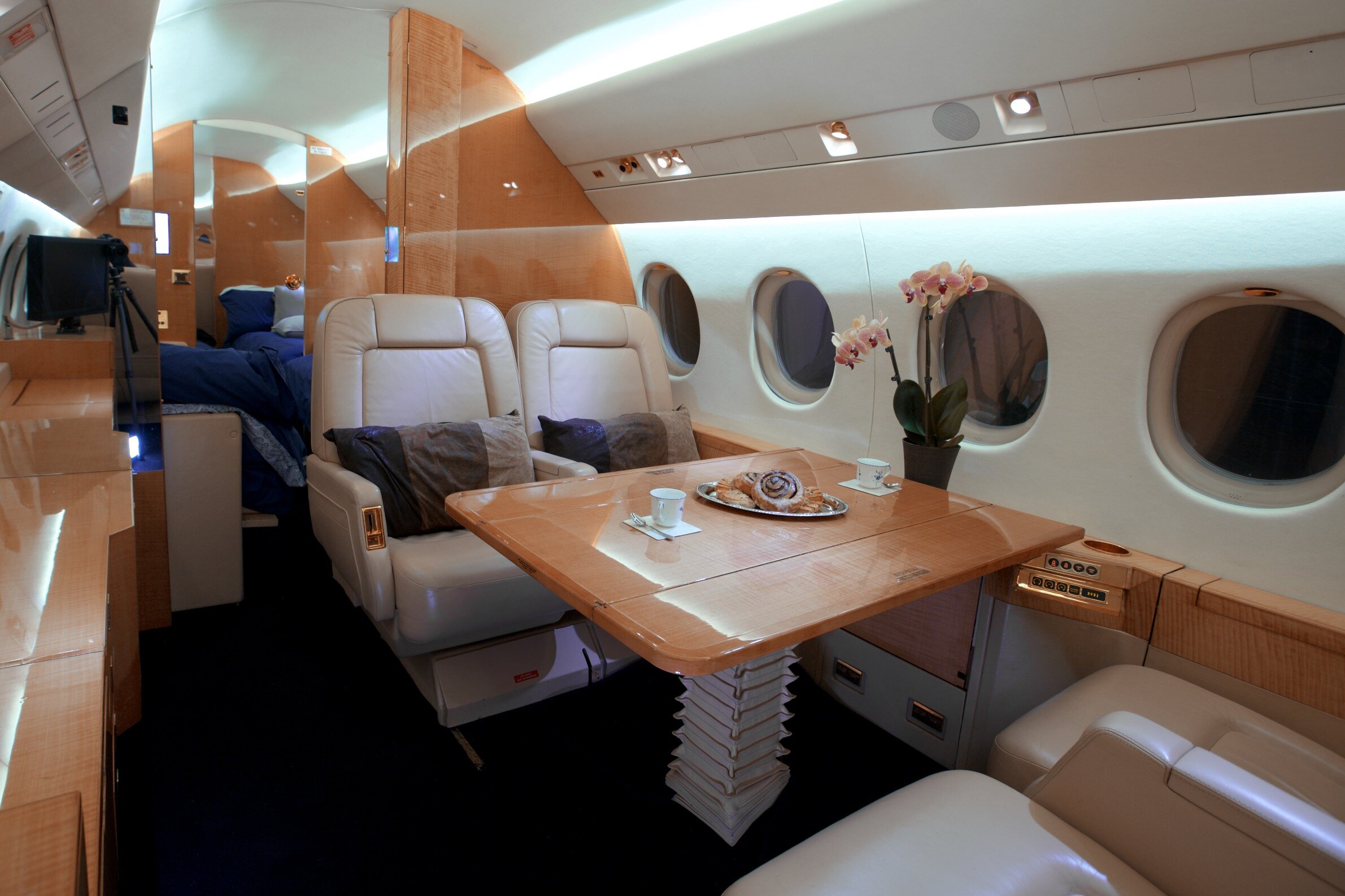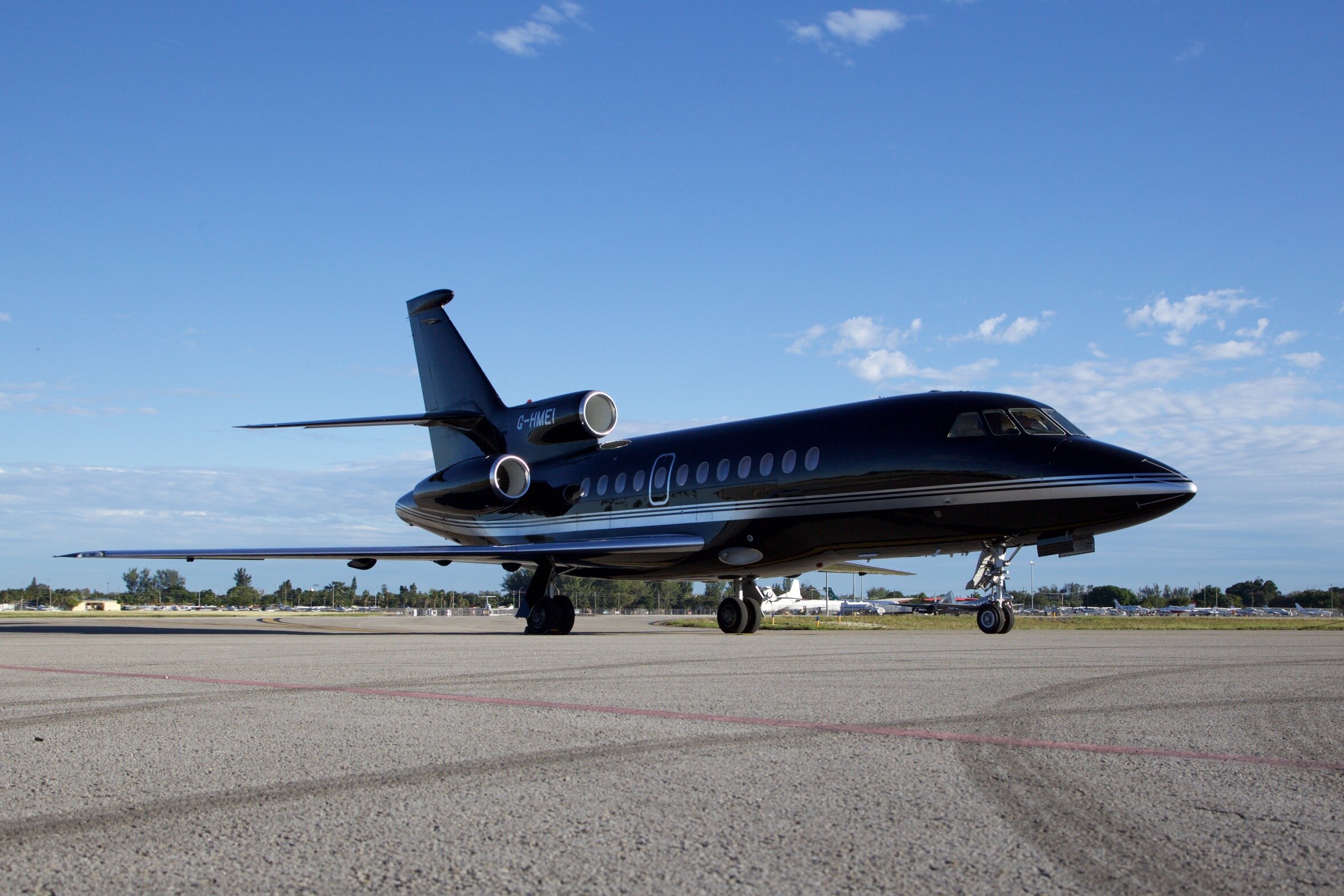 Your new aircraft awaits...