Gulfstream IV, SN 1052, N48GL
Gulfstream aircraft are world-renowned for sophistication, comfort, and safety. The G-IV has unlimited domestic range with international non-stop capabilities. Luxurious seating for up to 14 passengers, non-recirculated fresh cabin air, 12 iconic panoramic oval windows, and a low cabin altitude of just 6,000 feet deliver you to your destination feeling refreshed.
N48GL is available immediately for sale or lease. Contact Justin Jenkins 904-881-5799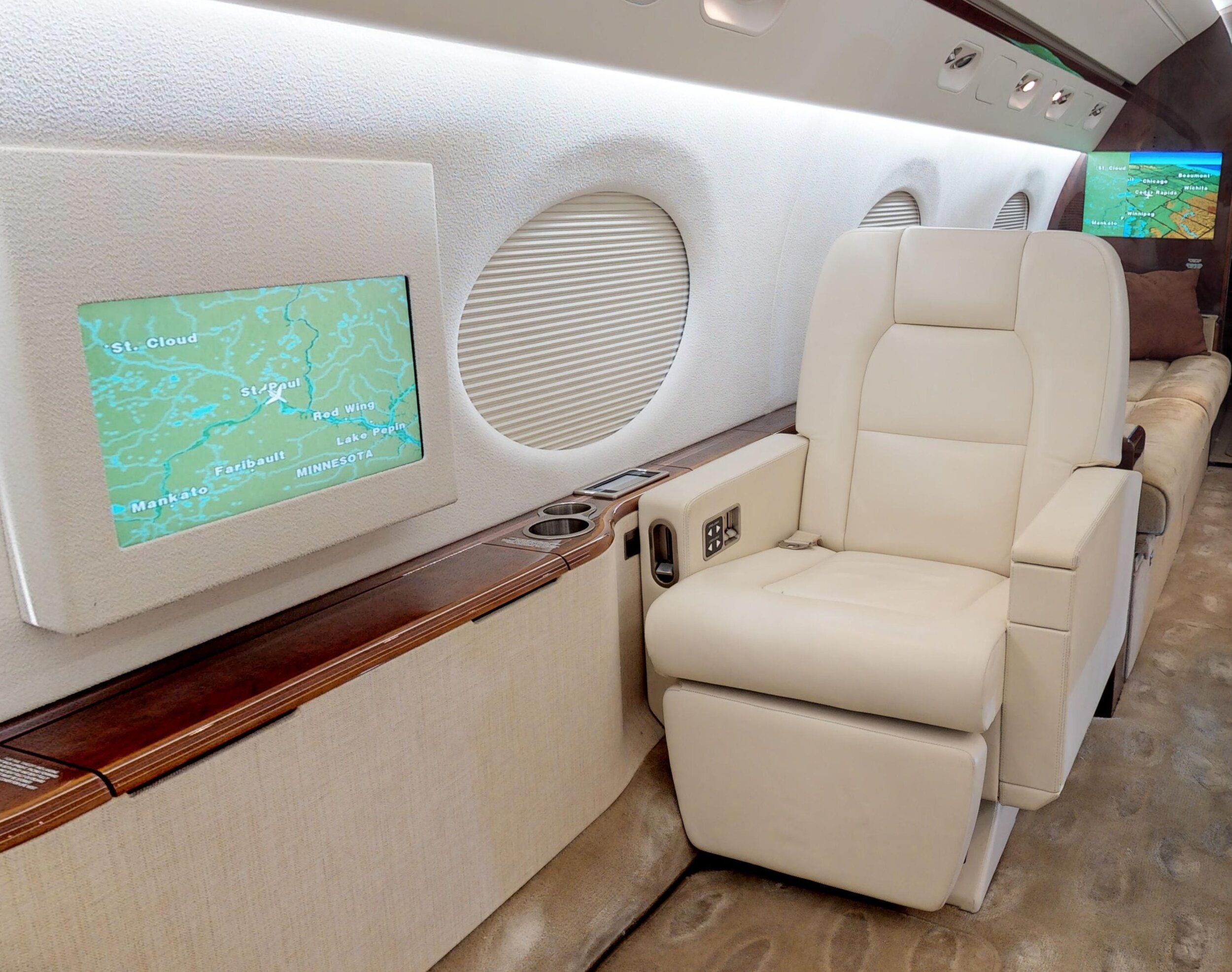 G-450 Interior Retrofit

GoGo Aviator 300 HSD

ASC-190 Gross Weight Increase

G-V Hydraulic Brakes Upgrade
US Operated Since New

Heads Up Display

WAAS/LPV

6.1 FMS Software
Please contact Justin Jenkins for pricing expectations and further information.
(202) 706 7573 or info@jetevolutions.com