Fly Farther in the Spacious Global Express.
The Global Express set a new world standard for performance, range, speed, safety and comfort. Designed from the inside out, the Global Express cabin is one the most flexible and elegantly appointed of any business aircraft. 27 large windows shower the cabin with natural light, and the 100 percent fresh-air system and a low cabin altitude to help reduce fatigue on long flights.
Exceptional Comfort & Safety.
From the moment you step on-board the Global Express, you'll notice the expansive cabin, individual cabin controls at every seat, high-definition entertainment system and satellite phone, as well as international and domestic WiFi internet service.
Performance
Seats Full Range:
5,792 NM / 6,672 SM
Normal Cruise Speed:
476 Kts / 548 MPH
Take Off Distance:
6,015 Feet
Landing Distance:
2,800 Feet
Service Ceiling:
51,000 Feet
Fuel Usage Per Hour:
516 Gallons
Cabin Volume:
2,467 Cu Ft
Cabin Height: 6' 3"
Cabin Width: 8' 2"
Cabin Length: 48' 4"
Baggage Capacity:
190 Cu Ft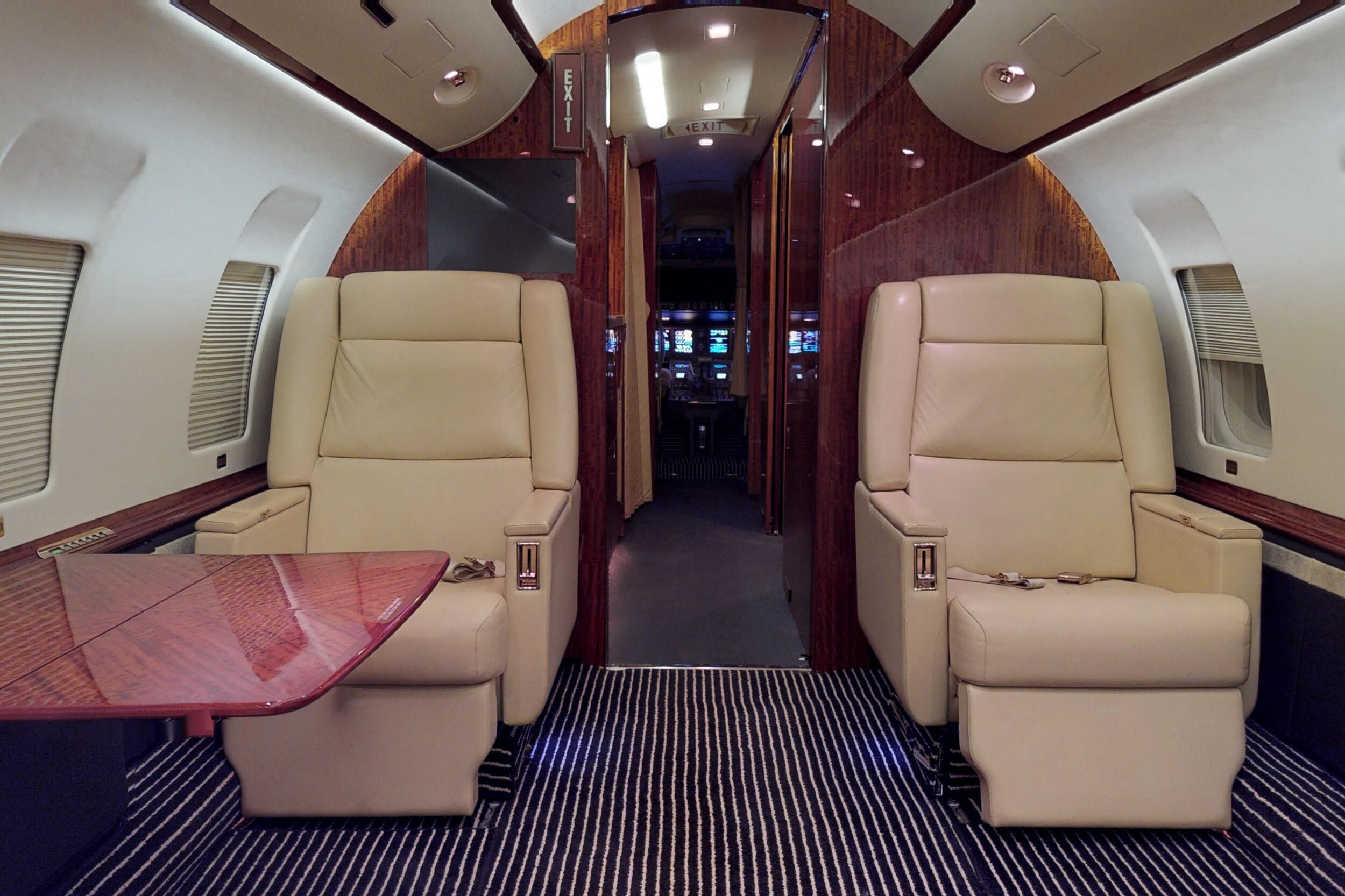 Interesting Facts
Well Known Global Owners
-Bill Gates
-Oprah Winfrey
-Mark Wahlberg
-Tony Robbins
-Celine Dion
Your new aircraft awaits...